Dr. C.F.S.Hahnemann founder of homeopathy died on this day in the year 1843, in Paris France, away from Germany country of his birth, and also the country where he did most of his research to discover the defining principles of new medicine science he named HOMEOPATHY.
On March 24, 1843, Hahnemann fell ill with bronchitis, gradually loosing his strength. He as usual prescribed for himself and when he became too weak to do this recommended the remedies that his wife and Dr. Chatran should use.
Patiently he suffered the severe paroxysms of difficult breathing peculiar to his disease. This last attack set in with serious bilious diarrhoea, succeeded by an intermittent fever that exhausted him very much.
The end came early in the morning, 5 a.m. of Sunday, July 2, 1843 after an illness of six weeks.
It is said that the widow of Hahnemann applied for and received permission to retain his body for twenty days beyond the usual time of interment.     
He challenged the then established medical theories with his revolutionary thoughts  and tireless zeal for experimentation. Hahnemann realized than, what modern man is facing today, lasting bad effects of material doses of allopathy medicines, something which led him to experiment with low doses of medicinal materials on healthy persons, a concept which had have no parallel in the science of medicine and  this makes homeopathy a science with human friendly medicines. This proving of homeopathic medicines on healthy human beings, called proving of drugs, proves that Hahnemann was much much ahead of his time and had understood the fatality that hardcore material doses, sadly applied even today; could bring in human system.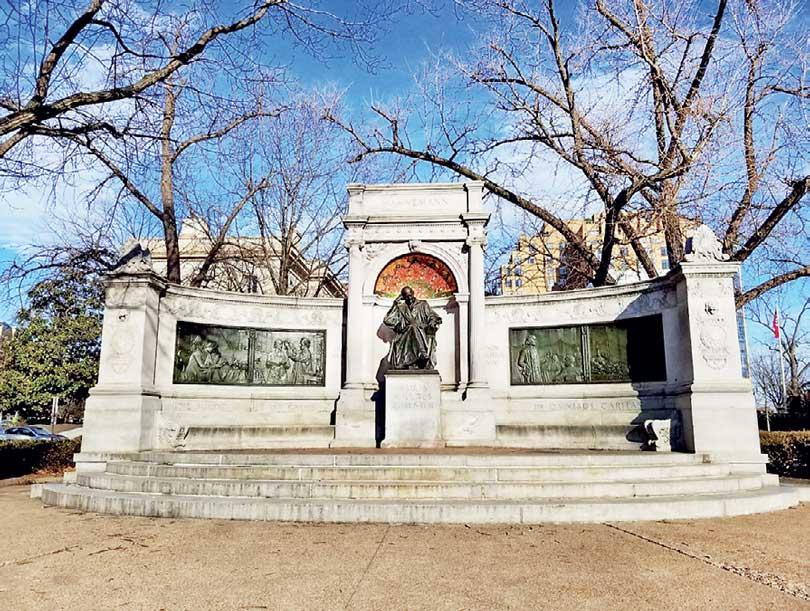 Homoeopathy which was established more than 228 years ago is now moving ahead to occupy the status of alternative for the public health care system.Homoeopathy was discovered as a system of medicine based on the law of Simila Similibus Curenter by Dr. Samuel Christine Fredrick Hahnemann of Germany in the year 1790. Dr. Hahnemann was one of the most popular Allopathic Doctor of his time who with his vast experience found several draw back in the existing system and tried to bring reform in the way medicine has to be practiced in most rational way. With his vast experience and knowledge acquired during practice as well as learning from medical books and research conducted he came out with new principle of Homoeopathy.
Hahnemann was a complete man of science, he not only discovered homeopathy, but also established it, propagated it and made it operational in his life time. He left behind a plethora of case studies, drugs proving, clear instructions for drugs making and a literature in the books like ORGANON OF MEDICINE, MATERIA MEDICA PURA, CHRONIC DISEASES,all in his life time.
AUDE SAPERE, DARE TO BE WISE,WAS THE BUZZ WORD OF HAHNEMANN'S LIFE,we always wanted to state the truth and stay with truth even in adversity and he so magnificently did it by living a life of exemplary courage.
" I DIDN'T LIVE IN VAIN",  WORDS INSCRIBED ON HIS TOMB, VERY MUCH STATE THAT HE WAS FULLY SATISFIED WITH OUT PUT OF HIS LIFE.OF COURSE SOMEONE WHO LEFT BEHIND A PEARL IN THE FORM OF GREAT SCIENCE OF HOMEOPATHY, NEVER LIVED IN VAIN.
LET'S SALUTE THE GREAT MAN ON HIS MEMORIAL DAY!!